After teaching was completed on Feb. 26th, 2011. Ven. Khenchen Donyo Rinpoche was offered mandala by revered Lama,teacher and students to express their gratitude.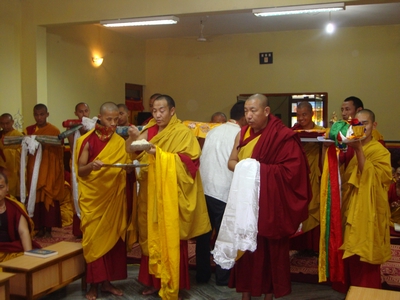 Rinpoche was offered the debate skill by the students of Shedra.
And, distributing the token of certificates to the monks of Bokar Shedra on 28th of Feb.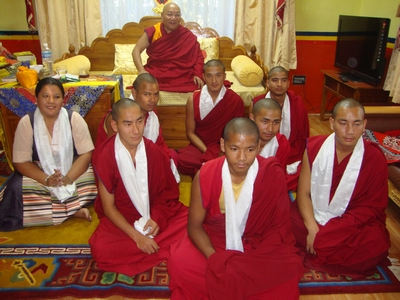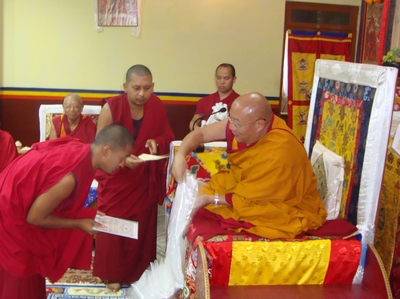 Rinpoche and the tibetan people of Mundgod and students of Shedra.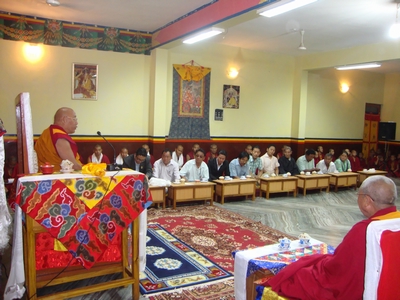 Rinpoche thank Respected Gen.Phuntsokla for his service as best teacher to the Shedra Mundgod for more than ten years.
Giving novice vows to the new monks at Mundgod Shedra.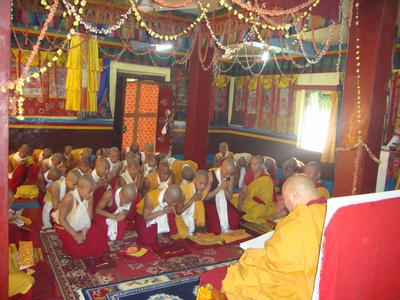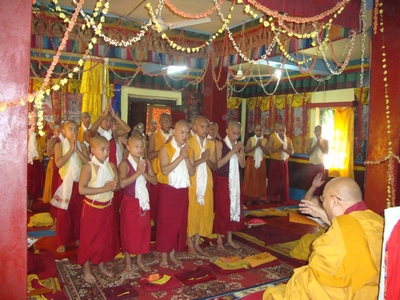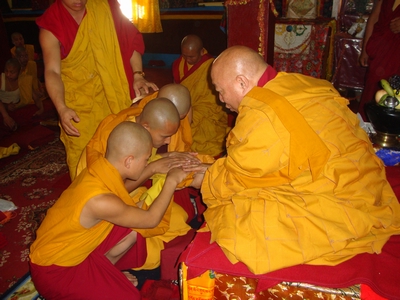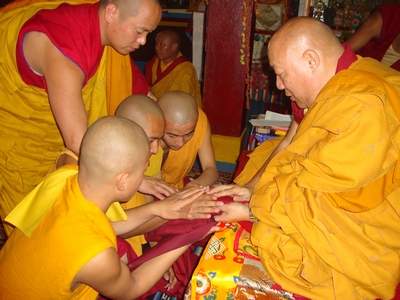 Kyabje Bokar Kenchen Donyo Rinpoche with the monks of Shedra.
Behind them is the new built rooms for Shedra monks.